Simple. Safe. Can & Bottle Recycling Service
Sipzee is based out of Grand Rapids, Michigan and launched in 2020. Our company was founded on the idea of simplifying recycling, creating jobs, supporting local businesses/charities/fundraisers, and keeping Michigan communities safer amid the COVID-19 pandemic.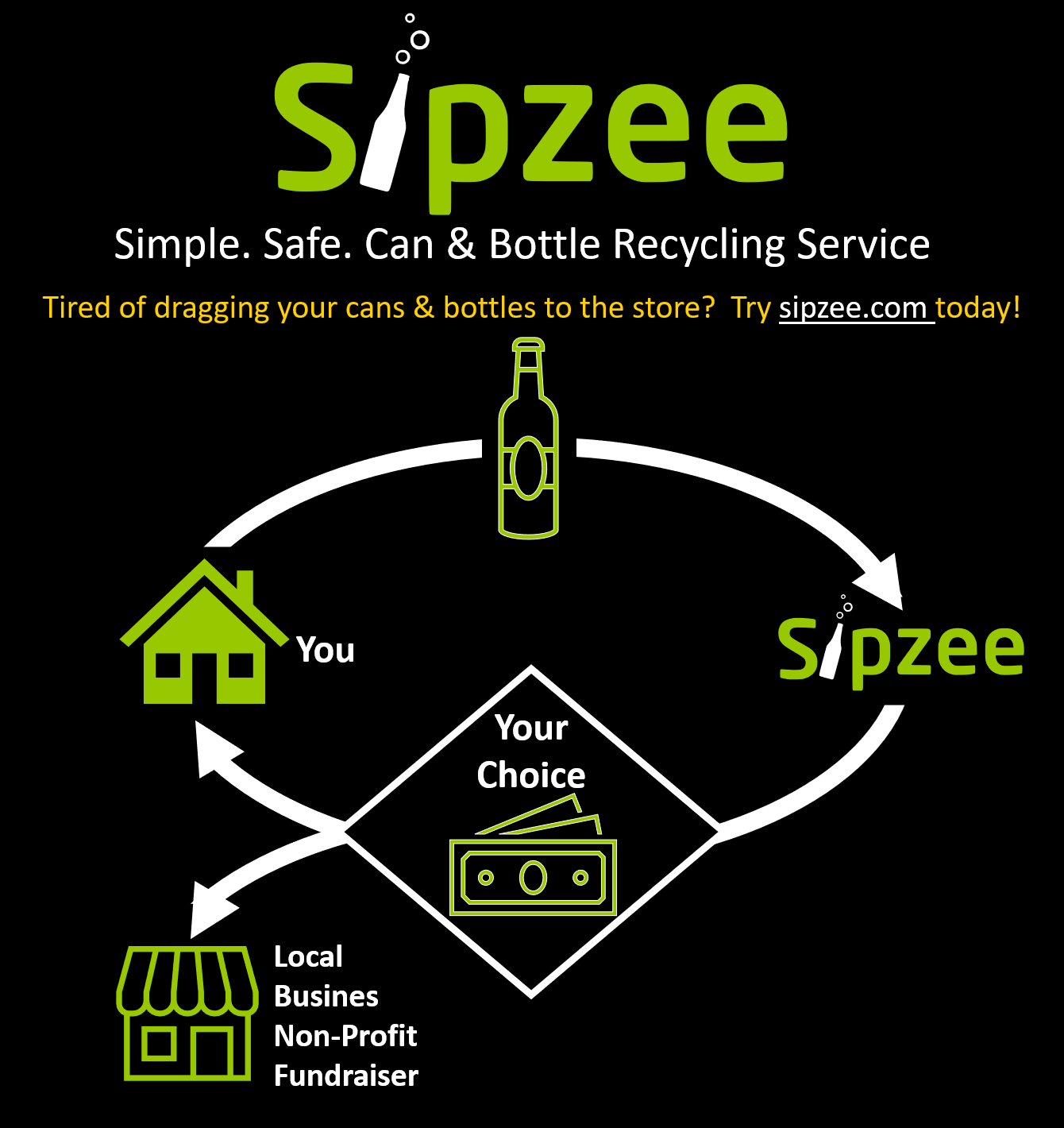 Through our free user-friendly web app and network of local returners, Sipzee offers Michigan households a quick and hassle-free method for recycling bottles and cans without leaving the comfort of their home. Sipzee
PAYS YOU
electronically for cans & bottles after your contactless pick up is complete. The app includes a built-in quantity estimator tool so there is no need to get your hands dirty counting cans & bottles while using Sipzee. In addition, you have the option to donate the money from your cans & bottles to local businesses, non-profits, and fundraisers that have signed up in your area. Using the Sipzee app helps reduces potential exposure to the COVID-19 virus and decreases congestion in stores where the virus is more likely to spread. Go to
www.sipzee.com
to get started - no need to sign up or download anything.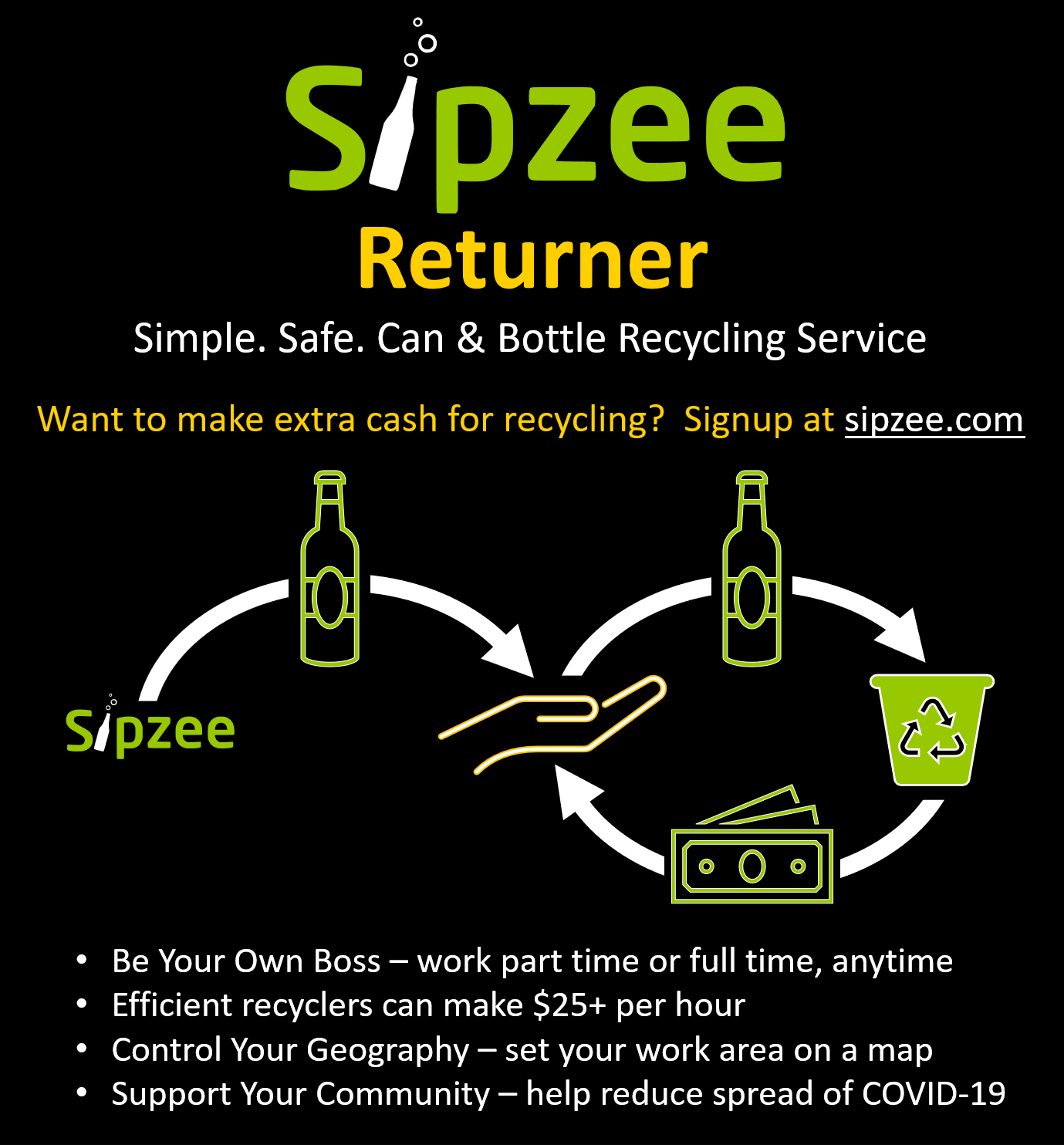 Sipzee helps create local jobs through our Sipzee returner program. Anyone ages 16 or older, can
Sign Up
to become a Sipzee returner for free. Once you complete the account setup and training program, you will be given access to our full market of available pickup requests in your area so you can start working and getting paid while providing recycling services.